Ideologia e Memoria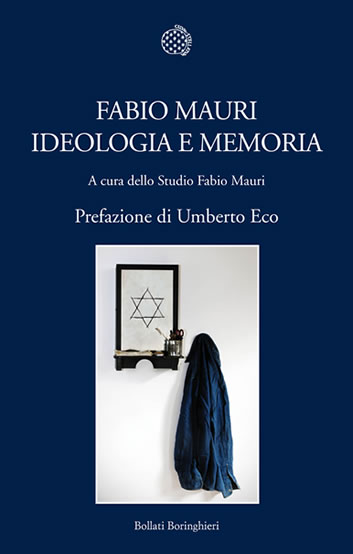 a cura dello Studio Fabio Mauri
Bollati & Boringhieri
Ideologia e Memoria
This publication covers the work of the artist Fabio Mauri (1926 – 2009) thanks to a careful and not easy selection dictated by the will to realise a volume that allos the reader to discover Mauri's constant artistic endeavour.
The itinerary is marked by some essential milestones: from the prototypes of Drawings and Screens, moving thourh Luna, an installation, and the performances Che cosa è il fascismo, Ebrea, Gran Serata Futurista 1909-1930, Che cosa è la filosofia. Heidegger e la questione tedesca. Concerto da tavolo, the Proiezioni, the conference-performance Ricostruzione della memoria a percezione spenta and, finally, the Zerbini.
Ten highly representative accounts, always stimulating and full of original ideas, and in some cases accompanied by Mauri's original texts, which are essential part of his work.
Mauri's work breaks ranks with the uniformity offered by much of contemporary art: it does not resemble a single aspect, but mirrors life in general.
"Some things I still like, others bore me, always have and always will. I cannot stay in step with my time. I am either ahead or behind, at the same time". (Dora Aceto)
Translated into English and German