Il Caos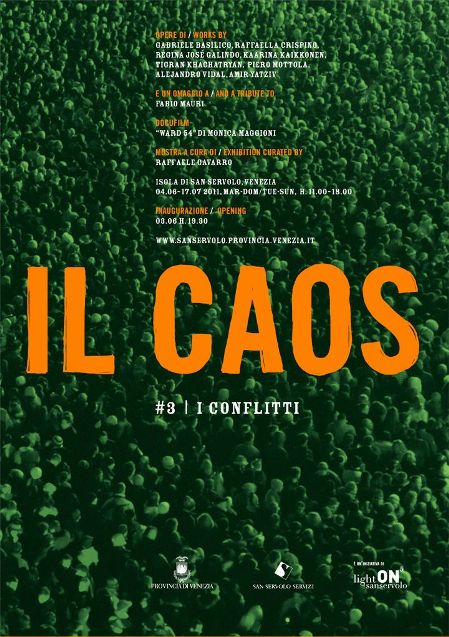 a cura di Raffaele Gavarro
Christian Maretti Editore
Il Caos
With I CONFLITTI [Conflicts] (Venice 3 June – 17 July 2011) the series of exhibitions IL CAOS, supported by the San Servolo Services Society in collaboration with the Municipality of Venice, which since 2009 has tackled every year a different topic among the current most critical issues, comes to an end. The trilogy is dedicated to Pier Paolo Pasolini and takes its title from the column that the poet ran on the weekly magazine Tempo from 1968 to 1979, and it gives an account of the latest artistic trends that explicitly deal with social and ethical topics and situations.
After LAVORO (2009), dedicated to the theme "work", and MIGRAZIONI (2010), dedicated to the "migrations", the exhibition CONFLITTI gathers the works of Italian and international artists.
A special and "double" homage to Fabio Mauri and, through him and thanks to the projection of the video Intimità di Pasolini (2005), to Pier Paolo Pasolini.