CORPUS DOMINI - Dal corpo glorioso alle rovine dell'anima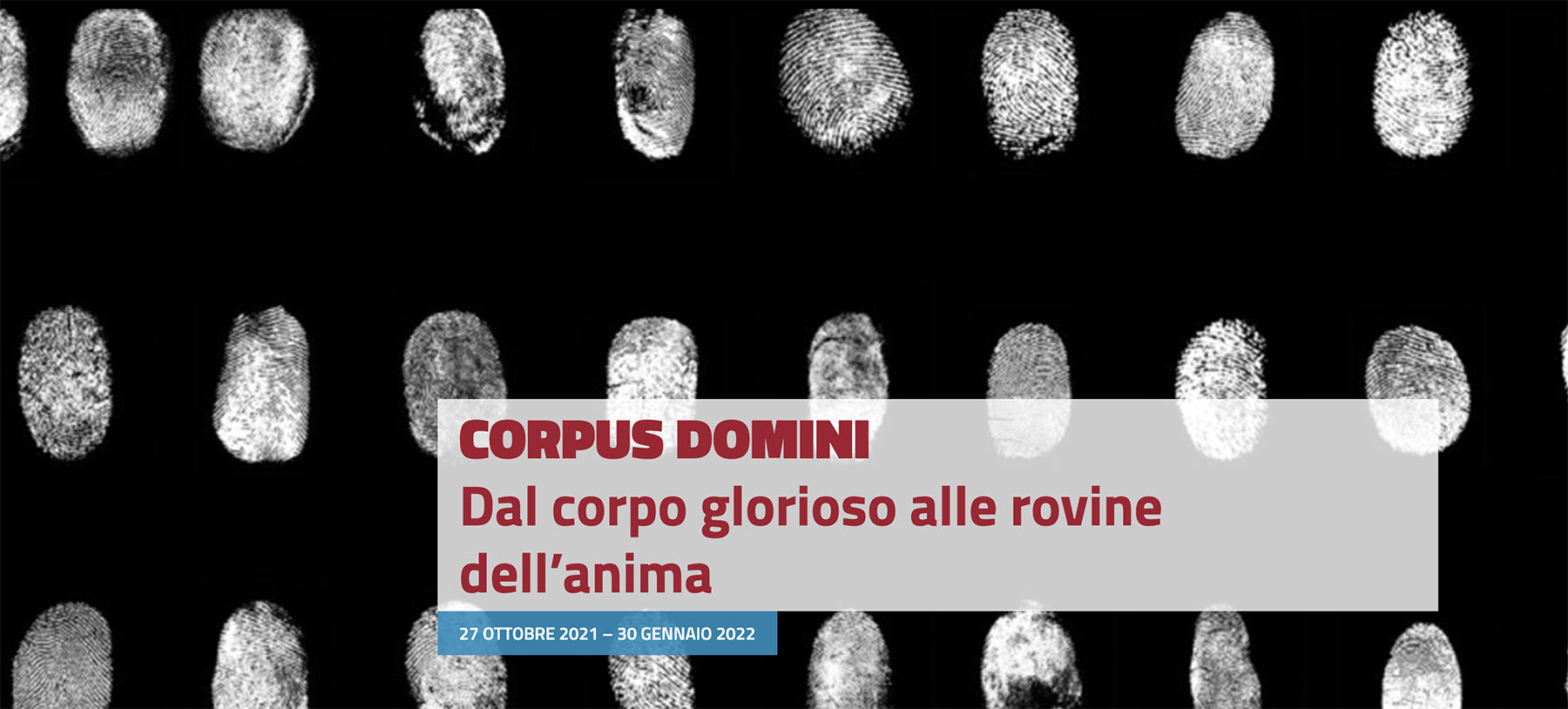 08.10.2021
CORPUS DOMINI
Dal corpo glorioso alle rovine dell'anima
28 ottobre 2021 – 30 gennaio 2022
Inaugurazione 26 ottobre
Palazzo Reale, Milano
a cura di Francesca Alfano Miglietti
From 28 October 2021 to 30 January 2022, Palazzo Reale in Milan will host Corpus Domini. From the glorified body to the ruins of the soul, a major exhibition curated by Francesca Alfano Miglietti.
The exhibition is sponsored and produced by Palazzo Reale and Comune di Milano-Cultura, in collaboration with Marsilio Arte and Tenderstories.
111 works - installations, sculptures, drawings, paintings, video installations, and photographs - by 34 internationally recognized artists, some of them true icons of contemporary art, are on display for the first time in Italy to collectively capture the multiplicity of the ways in which the human being is represented.
On display are works by AES+F, Janine Antoni, Yael Bartana, Zharko Basheski, Joseph Beuys, Christian Boltanski, Vlassis Caniaris, Chen Zhen, John De Andrea, Gino de Dominicis, Carole A. Feuerman, Franko B, Robert Gober, Antony Gormley, Duane Hanson, Alfredo Jaar, Kimsooja, Joseph Kosuth, Charles LeDray, Robert Longo, Urs Lüthi, Ibrahim Mahama, Fabio Mauri, Oscar Muñoz, Gina Pane, Marc Quinn, Carol Rama, Michal Rovner, Andres Serrano, Chiharu Shiota, Marc Sijan, Dayanita Singh, Sun Yuan e Peng Yu, Gavin Turk